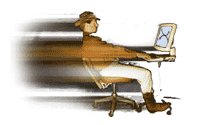 Beefnet is a cash commodity exchange offering trading in products used by the cattle industry. The Exchange provides a centralized trading platform where best buyers meet best sellers in trade matching that is designed to improve pricing for both. Buy and sell cattle and the time of your choosing and at the best price available at any given point in time.
Liquidity defines markets. Market participants are not interested in traveling daily to dozens of different web sites to find the best price. Beefnet provides a centralized trading platform for the industry. Improved and efficient markets are created by providing trade matching, electronic trade documents, and transparent settlement and clearing of the financial side of each transaction. Members will buy and sell cattle grain and other commodities in regularly scheduled auctions.
Membership is free to qualified applicants. Click here to apply. You will be required to agree to the terms and conditions of trade before making a purchase or a sale on Beefnet.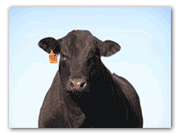 Beefnet is the only cash exchange offering complete electronic services. Each member will log in and view the available auctions that fit each buyers needs. Regularly scheduled auctions will list cattle available for sale complete with lot details. Trading will be according to terms and conditions designed to deliver trust, integrity and transparency to the marketplace. Trading fees will be extremely competitive compared to other buying and selling options.
Growing and caring for the cattle is certainly important to a profitable operations, but equally important is how and when you market your cattle. Whether you want to trade a basis to a futures contract or sell for current delivery, you want your cattle exposed to the largest buying pool possible at the least marketing cost. Find out what's cheaper than free.
Packers and Stockyards Registration